Frequently Asked Questions
---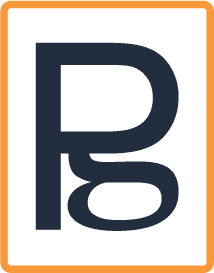 ---
Cannabidiol CBD Oil is one of more than 80 known components found in cannabis.

There's an ever increasing amount of research pointing to various health benefits found in CBD, all while being non-psychoactive. The component responsible for giving users a "high" is tetrahydrocannabinol (THC), which is prevalent in Cannabis and not in Hemp.

To see the latest research & studies in multiple disorders, visit Pubmed.org and ProjectCBD.org.


There is no restriction on who can take this unless there are other concerns, medications or other health related reasons. We always recommend you consult with a medical professional.
Our products support your general health and well being.
Yes it is. It is legal to sell and ship CBD products to ALL 50 states. Here's why ...

*In March, 2017, the DEA acknowledged that CBD sourced from industrial hemp cultivated lawfully pursuant to the industrial hemp laws enacted under the 2014 US Farm Bill is legal. This is because "industrial hemp" is itself specifically excluded from the CSA's definition of marijuana in Section 7606 of the Farm Bill. Since industrial hemp is excluded from the definition of the CSA, and a "product consist[ing] solely of parts of the cannabis plant excluded from the CSA definition of marijuana" is not included in the new drug code, then such product (in our case, CBD) is also excluded from the definition of marijuana under the CSA and is thus legal.

The Omnibus Appropriations Act of 2016 (P.L. 114-113) ("the Funding Act"), passed on December 18, 2015, contains a provision at section 763 that reads:


"None of the funds made available by this act or any other act may be used… to prohibit the transportation, processing, sale or use of industrial hemp that is grown or cultivated in accordance with section 7606 of the Agricultural Act of 2014, within or outside the State in which the industrial hemp is grown or cultivated."
Most of our products are either unflavored or naturally flavored. You can always read the full ingredient list in the product description.
This is completely based on your personal preference and daily CBD goals.
Our products have all been tested by a third-party lab. We will never put a product on our website that we believe could be harmful or unsafe.
Chemically they are both cannabinoid compounds, which makes their molecules look similar but are very different. There are over 100+ known Cannabinoids. THC and CBD are the two most common, and therefore the most studied. THC is a psychoactive compound, whereas CBD is non-psychoactive.
Hemp and marijuana are different varieties of the Cannabis genus of plants, bred for different purposes. Industrial hemp is exclusively produced by Cannabis sativa, while marijuana can refer to the sub-genuses of Cannabis sativa, Cannabis indica, or Cannabis ruderalis. Industrial hemp is grown to be fibrous and durable, with very long stalks and as few flowering buds as possible. Marijuana strains of cannabis are typically smaller, flimsier and have as many flowering buds as their breeding can allow. Marijuana is bred with the sole purpose of maximizing the concentration of THC, while industrial hemp naturally has trace amounts of THC and fairly high amounts of CBD. Hemp's chemical profile means that you can't get 'high' from it and it is used to create medicinal remedies, food and oil, as well as other products including rope, bricks, natural polymers, fiber, clothes and many more. Marijuana is used recreationally and medicinally only.
There are many methods to take CBD. Some people prefer to ingest it orally as a tincture under the tongue, take as a capsule or as a topical. Each method has a different level of absorption and everyone's body is different.
Some users place CBD oil as an additive to their food after it is prepared, not prior to food preparation. When CBD oil is heated to above 225 degrees it will start to degrade. CBD oil is not water soluble, so it won't mix with water or juice.

*Physicians Grade does not endorse nor condone the ingestion of CBD as a food additive.
Everyone is different. Physicians Grade's recommended serving size is enough for most people, but some take 2-3 times that amount or more. Please use your own judgement as this is oil based and may upset your stomach. The exact properties of CBD are still being researched and the ideal serving size for particular conditions haven't been discovered yet. Our physician formulated products are made with the highest quality ingredients. While the medical community has not found that you can overdose on CBD, you should still exercise moderation and use common sense.


You should take CBD everyday. Think of it as a daily vitamin for overall good health.
Everyone is different, and there are really no uniform results as this is for your health and well-being. It may take some a few days to a week before seeing results or feeling any effect, while others may have immediate results. In addition, some people do not feel anything from taking the products while others say they can feel a very subtle calming effect. Like any natural supplement, herbal, botanical, or traditional medicine – results will vary.
Our products have all been tested by a third-party lab for purity, potency, heavy metals, microbials, and solvents.
Our products contain trace amounts of THC, if any (always less than .03% THC by Federal law) in our Full Spectrum products. Physicians Grade Isolate products are THC Free. By ensuring THC levels are below the Federal legal limit of 0.3% our products are legal and categorized as hemp as they come from industrial hemp.
We can not guarantee any specific results for a drug test. There's only trace amounts of THC in our products, however the compound may still be present. Most employers performing a drug screening will use the SAMHSA (Substance Abuse and Mental Health Services Administration) guidelines. These guidelines specify an initial urine test be performed. Generally speaking, the analyte of interest in this analysis is the psychoactive component, THC. Other non-psychoactive cannabinoids (CBD, CBN, CBG, etc) will not typically be identified in this test. Heavy users (1-2 grams per day) of CBD concentrates like oil and isolate have the potential to test positive for THC in this urine analysis. If a urine test is positive, SAMHSA guidelines specify a more accurate GC/MS analysis be performed to eliminate any potential for false positive results from the urine analysis. In a GC/MS analysis, the molecule differences between CBD and THC are easily identified. You must consult your employer's guidelines and acceptance criteria for their definition of what is considered illegal drug use. Some companies may include all cannabinoids in their policy, which can impact drug testing results for CBD users.
We cannot guarantee anything and do not make any health claims about Cannabidiol's efficacy. Physicians Grade products stand on their own merit, are physician-backed and are created from the purest, highest quality CBD available. We continue to hear incredible stories from our customers about how Physicians Grade CBD transformed their lives.
CBD is a Cannabinoid that anyone can take for overall health and wellness. It has been shown to have many potential medicinal properties and could contribute to the an enhanced well being.
There's no necessary warning against driving, but depending on how much CBD you take, it may make you tired. We recommend learning how your body reacts to CBD first before engaging in any activities where you have the potential to cause harm to yourself or others.
Yes, we do create coupon codes on occassion based on promotions we are offering. If you have any questions on a coupon you may contact our customer service department at 1-800-674-3469 and an agent will be happy to discuss any question you have.
We're here from 9am - 5pm EST
Monday - Friday
(800) 674-3469
SPEAK WITH A LIVE AGENT
The #1 Source For High-Quality CBD Products. Satisfaction Guaranteed or Money Back
Your Happiness is Our Priority
We're certain you'll love Physicians Grade products, but if you have any questions or concerns, feel free to reach out to us.
---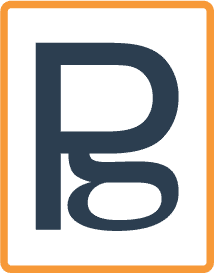 ---
Check out our FAQ's where we answer the most commonly asked questions
We're here
9-5 (EST) Monday-Friday
We love to write about and share the latest news in the CBD industry
Check out our FAQ's where we answer the most commonly asked questions
We're here
9-5 (EST) Monday-Friday
We love to write and share the latest news in the CBD industry