Ever experienced muscle soreness and fatigue? We're going to assume the answer is yes. Whether you are spending time getting into a new workout routine, or your muscles get achy as the weather changes, there is a way to make sure your muscles stay relaxed– with topical CBD! 
While topical CBD can help with joint pain, it can also help soothe muscle pain upon application. But how does that happen?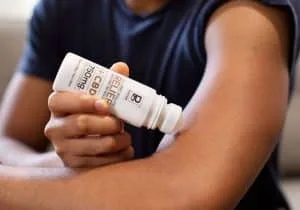 To begin, CBD is an oil that comes from cannabis plants known as cannabidoil. Cannabidoil is considered a cannabinoid. 
Cannabinoids are found in leaves as well as the flowers of a cannabis plant, and once it is extracted it creates a colorless crystalline structure at room temperature in its purest form, and that's how you get CB.) And NO it will not get you "high" because it doesn't contain THC, which means you will get the calming effects of the plant, but won't feel fogginess or mental slowness.  
And the best part about CBD the calming effects can not only help your mind, but your muscles as well.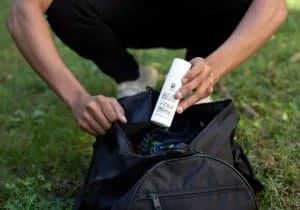 Upon application, CBD creams and gel products like our RELIEF Roll-On and RELIEF Cream, head straight for a neurotransmitter middleman that blocks signals for pain which helps reduce overall muscle pain. 
So the next time your muscles are sore or in pain, grab your topical CBD gel, and the icy-hot sensation you feel upon application will leave your muscles feeling relaxed and at ease!